Are your headlights scratched or have cracks?
Perhaps your car headlights are foggy and no longer look as good as they used to be? If your answer is yes, then you are due for headlight restoration Newport News. Your car headlights are one of the most important features of your car. Good headlights ;
Are bright enough to maintain perfect visibility on the road
Ensure the safety of you and other motorists
Are energy-efficient and won't drain your battery fast
Makes driving enjoyable because you do not strain to see
Accentuate the luxurious appearance of your car
Faulty headlights do the exact opposite. They limit your visibility and put you at risk of getting into accidents while driving. Which is why you need an auto detailing expert.
Common Headlight Restoration Problems
Cracked or Scratched Headlights
Headlight Restoration Process
Step 1- Prepping Phase
We start by applying adhesive tape around your headlight cover to protect the surrounding paintwork. Our auto detailing expert then uses a spray bottle filled with soap to loosen up the oxidized coating on your headlight lenses. Next, we use a sanding pad and good old elbow grease to scrub the oxidized coating from the lenses.
Step 2- Cleaning Residue
The next step is using a microfiber towel to wipe off any residue left. It leaves your headlight lenses looking smoother and a bit shinier before the next process. Sometimes our auto detailing experts alternate between a spray bottle and sanding pad to get rid of stubborn oxidized layers.
Step 3- Lens Restoration
Our Just'In Detail headlight restoration Newport News experts uses a premium polishing compound that works like a turtle wax headlight lens restorer to remove sanding marks and residual scratches. The compound is applied to the lenses and then buffed with a rotary polisher.
Step 4- Re-applying Uv Sealant
The final step is reapplying the UV protection coating that prevents your headlights from fading. This special headlights restoration sealant also prevents further oxidation from UV light. We have UV sealants for every type of car and our detailing experts know which one to use at any given time.
Step 5- Final Buffing
After an even application of UV sealant wax, our headlights restoration auto detailing expert will give your headlights a final polish with a microfibre towel. And that's it, your headlights are good as new again!
That's It!!
your headlights are good as new again!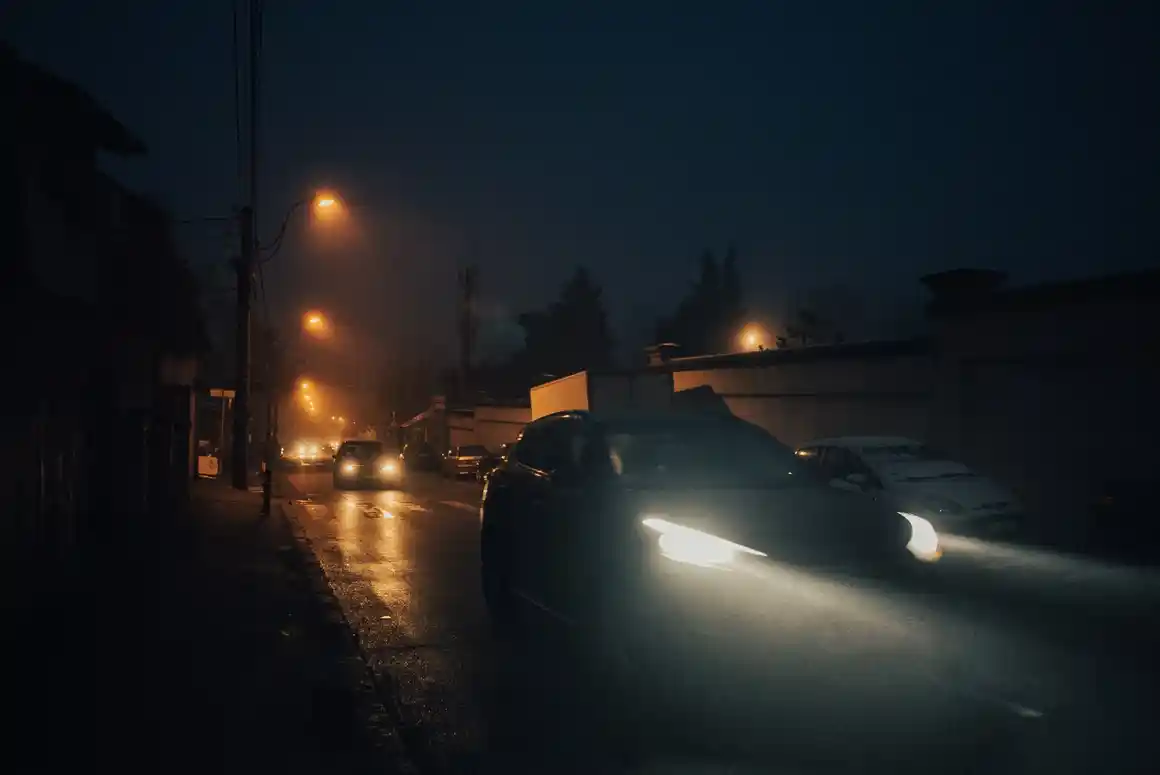 The rate of road accidents at night went up by 11% in 2020. Many of those accidents were caused by poor road visibility.
US Department of Transportation (NHTSA)
But it's not all doom and gloom. A study by the Insurance Institute for Highway Safety discovered that improving the quality of headlights in a car can reduce road accidents by a whopping 20%! The study also found out that cars with good headlights restoration reduced accidents at night by 15%. So, there is hope for safety on the road.