Mold not only makes your vehicle look unsightly, but it can also pose health risks. If left untreated, the mold can spread and cause damage to the upholstery and other surfaces. That's why it is important to hire professional car mold treatment services to fix the problem immediately.
Our car mold treatment  Virginia services involve a thorough cleaning and disinfecting of the affected areas to remove the mold and prevent its recurrence. We use a combination of cleaning agents and techniques specifically designed for mold removal. Our car mold remediation products are effective in killing mold spores and preventing any future mold growth.
We will thoroughly clean your seats, carpets, dashboard, and any other surface where mold may have developed. Our car mold remediation experts wear protective gear, such as gloves and a mask, to avoid exposure to mold spores during the cleaning process.
When cleaning is over, we dry the car thoroughly to prevent any moisture from remaining, as mold thrives in damp environments. Proper ventilation should be ensured to aid in drying out the car.
Best Car Mold Treatment Services Newport News, VA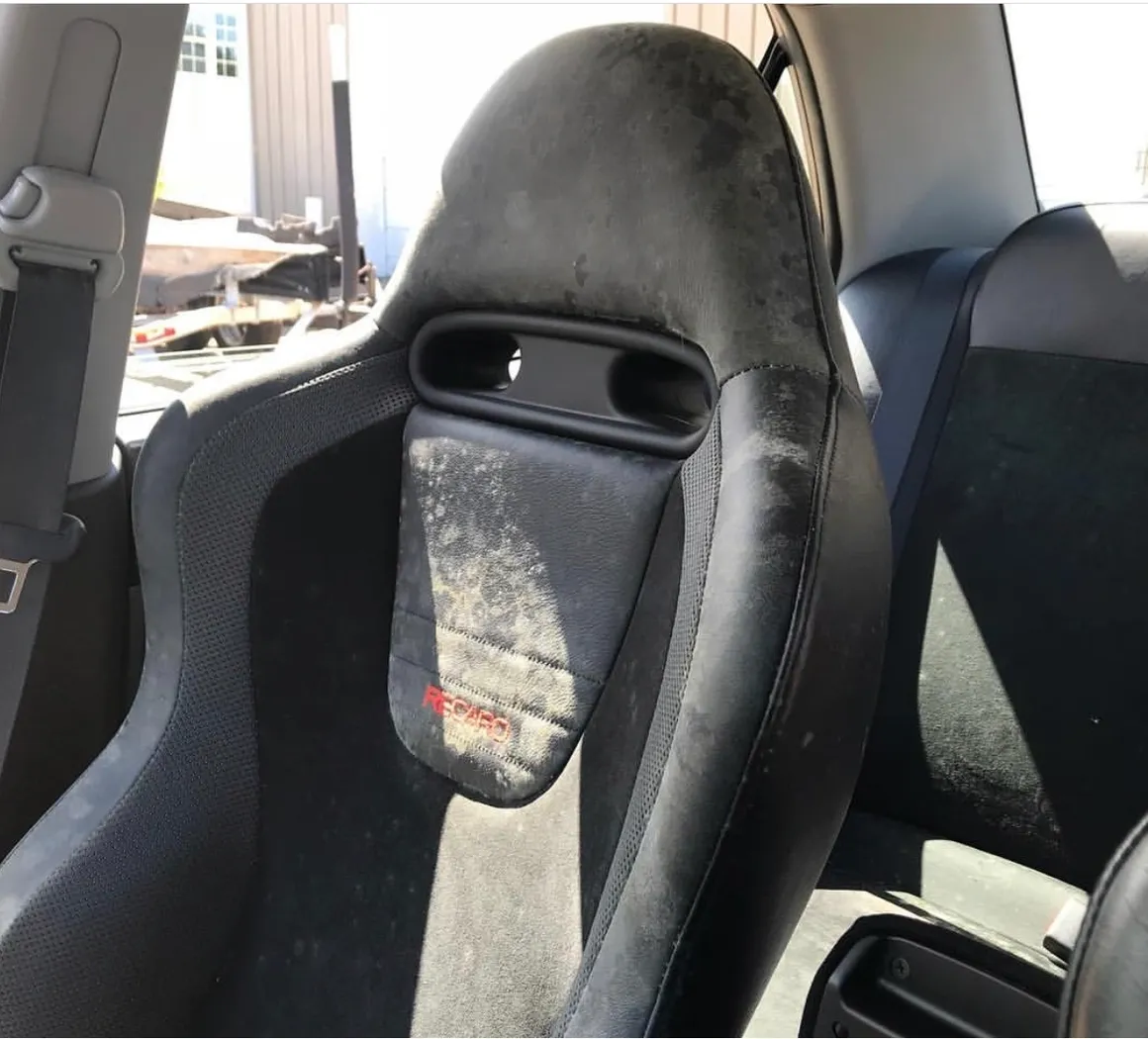 From a small amount to complete mold treatment coverage
Mold is not only dangerous on your car but it can cause serious health issues too. It can spread around the car quickly If not properly treated.
Do not let mold damage your car's interior and damage its value. Talk to a mold treatment expert TODAY.
Click the chat button to inquir about our mold removal services.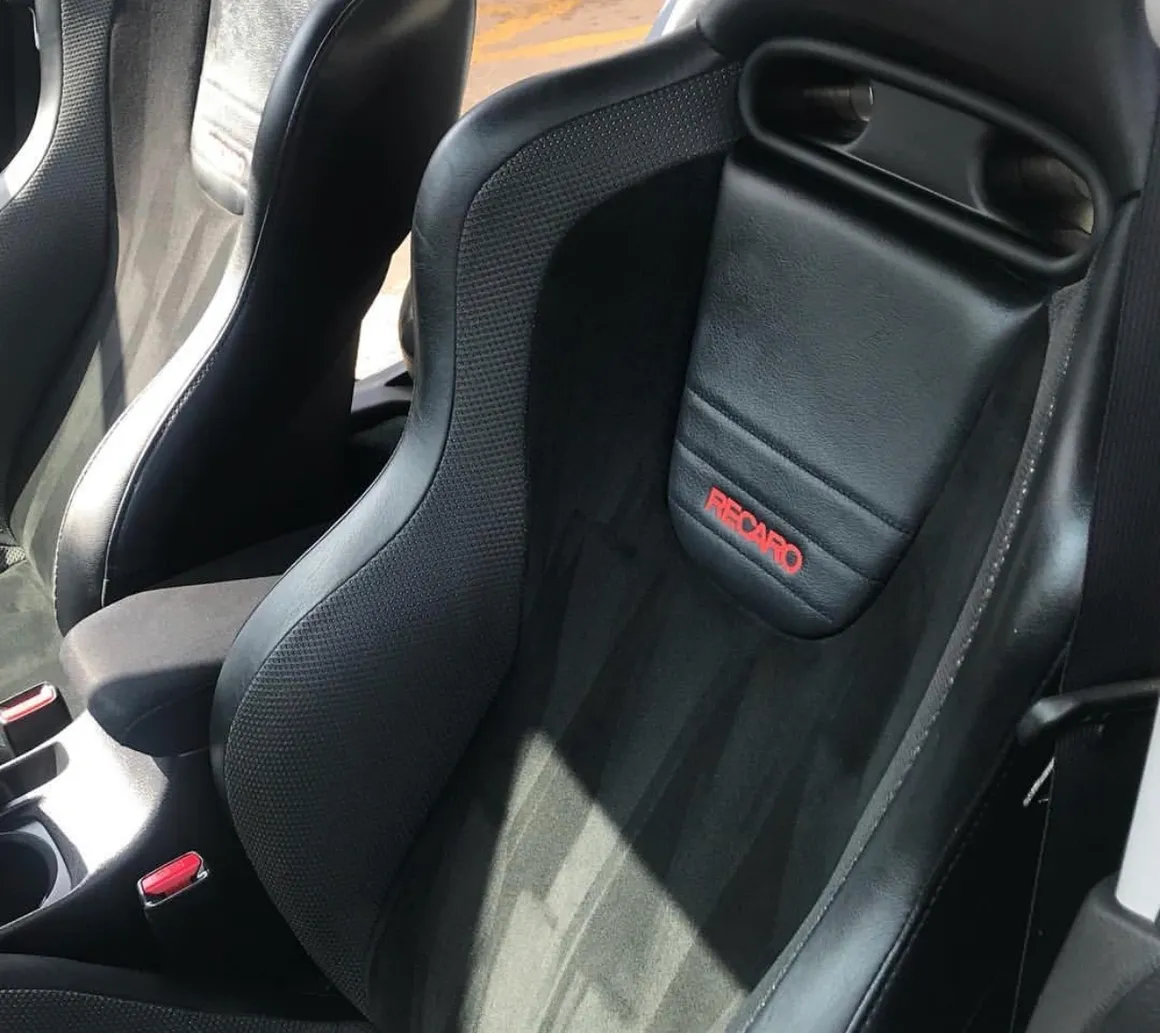 Eliminate Mold
Our mold treatment process and products kills and eliminate, mold, mildew, and bacteria odors. We will leave your car looking and smelling mint fresh.
Let us bring you car back. CALL US!
Mold Treatment Vehicle Assessment
Cars are susceptible to moisture, which is what ultimately leads to mold and unpleasant odors. Our mold treatment price starts as low as $469.99. Includes:
We begin by applying a special product that, kills, mold, mildew, and bacteria odors. This may take several repetition to insure removal.
We continue with a deep steam cleaning of all interior plastic, carpets, floor mats and seats.
A full wipe down of all plastic, door panels, middle console, cup holders etc.
The interior receives a vacuum to the carpets, floor mats and seat.
Seats ( leather will be deep cleaned with special leather cleaner) and carpets will be shampooed.
Clean windows
All Plastic surfaces will be conditioned with a non-greasy UV conditioner that rejuvenates and hydrates the vinyl. The interior will receive a full wipe down of all.
Cabin Filter will be replaced.
We have the best mold treatment services to restore your car's mint condition.
What Can Cause Mold In Your Vehicle
Causes of Mold
The best way to determine why mold is growing in your car and where it's coming from is to find the moisture problem.
Car flooding: A car flood can occur if, for example, you accidentally leave your car window open during heavy rainfall or if your sunroof is not properly sealed. In these cases, your car interior can incur severe water damage.
Mold in car carpets, floor and seats
In most cases, a beverage like coffee or a soft drink is usually the culprit. You should also watch for liquids or sauces that could leak out of food packages and onto carpets, floor or seats. (If you have young children, then you know how often accidents and spills in the car can occur!)
What does mold in the car smell like?
Mold has a musty, unpleasant odor—you will likely smell it before you see it. Some describe it as smelling like wet socks or rotten wood.
If you've ever had mold in your basement, then you know the kind of earthy, persistent smell we're talking about.
Get mold treatment services done TODAY!
Professional Mold Removal
At Just'In Detail we use the most advanced chemical and equipment for professional car mold treatment take care of your vehicle. So don't wait! get your free mold remocal assessment done today!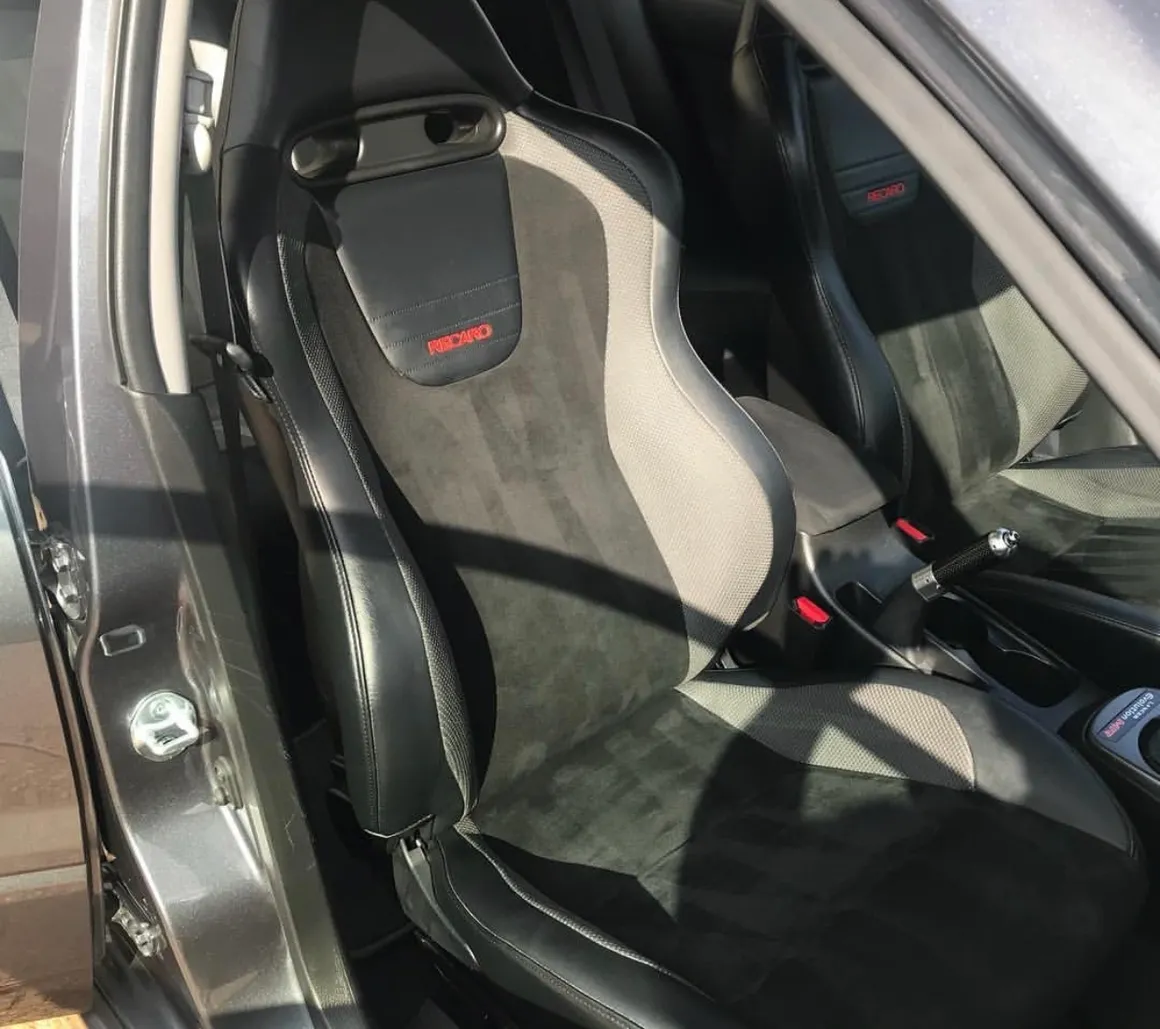 Mold can grow on pretty much anything, and cars are no exception. Just like our homes, our cars are also susceptible to moisture problems, which is what ultimately leads to mold and unpleasant odors. As an example of just how much damage mold can do to a car.Mold can destroy a car's carpeting, leather seat cushions, and other fabrics and upholstery. Sometimes, the damage can be so bad that it's beyond repair. However, if you catch moisture problems early on, you can prevent major contamination and clean up the mold safely and effectively.
A huge possibility of mold growth is caused by water entering the vehicle. Example are flooding, clogged sunroof drain and even deteriorated window seals. If you think you have water damage click the link below or check our car water extraction services for more.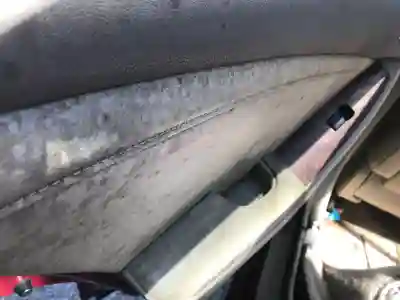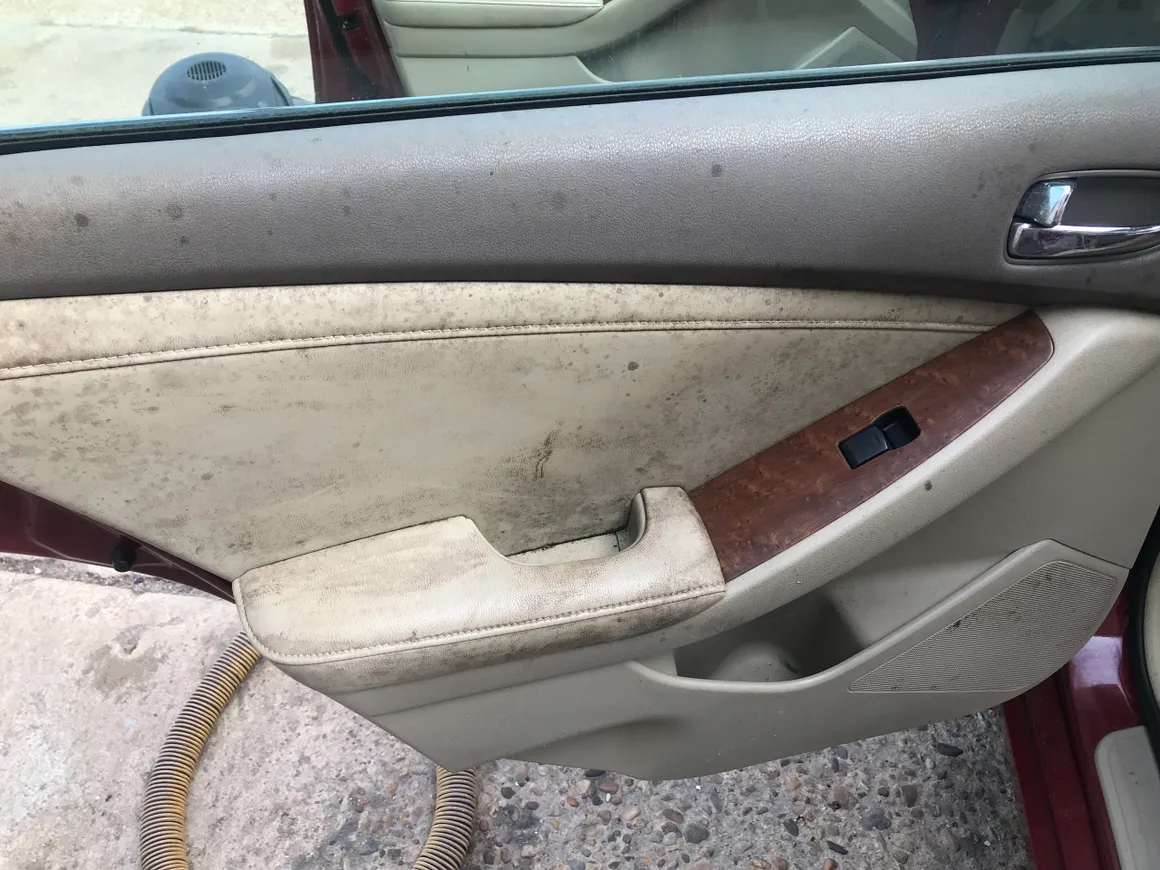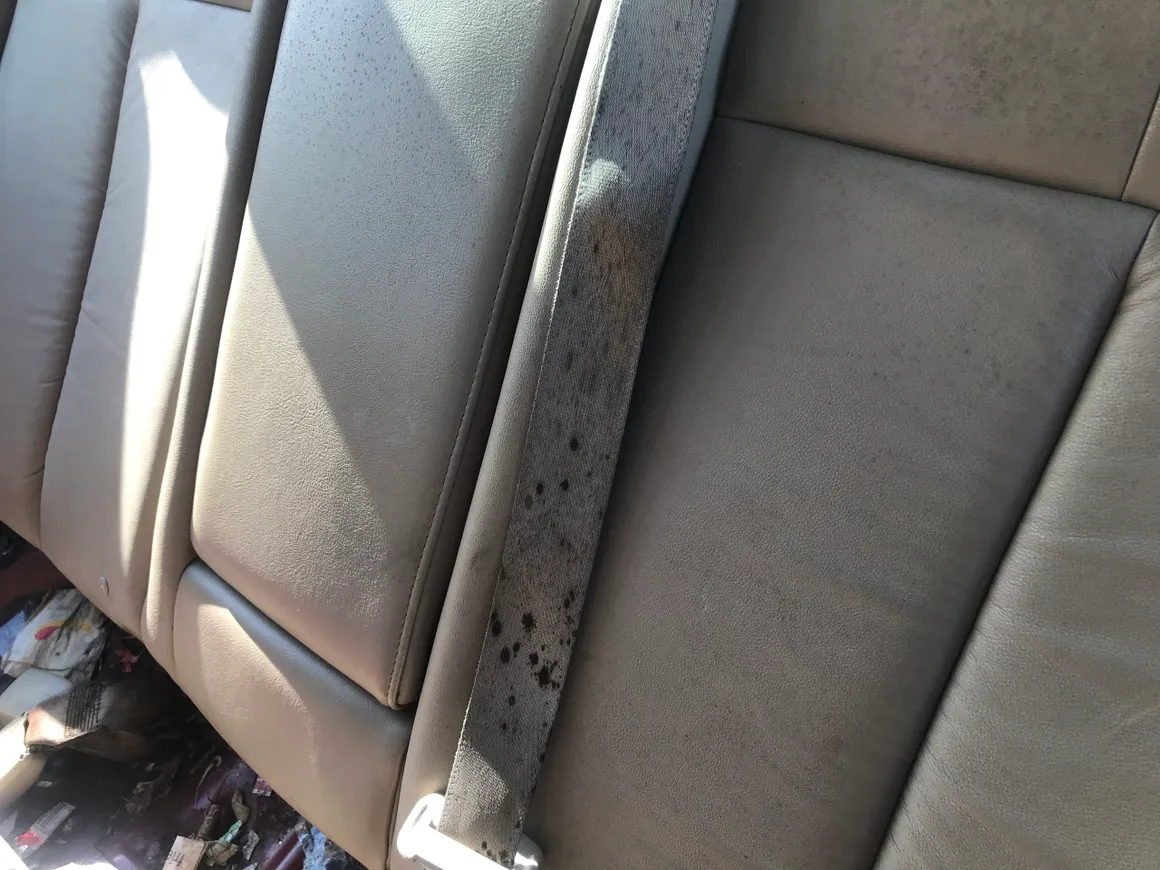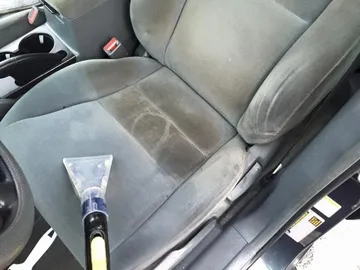 What are customers saying about us?
The first time I had the pleasure of receiving work from justin was about 8 months ago when cars drains clogged and my car flooded. I called in a slight panic and justin told me exactly what to do to prevent any water damage. Shortly after, he arrived and detailed my car and I've been going to him ever since.
Justin and his team did a phenomenal job at detailing, shampooing, and doing more interior work. I highly recommend using this company to bring your car back to life. They provide excellent pricing, friendly service, professional work and it was just a pleasure to do business with them.
Justin and Carmen were amazing to work with. Friendly and professional. Love the paint correction, chrome wheel chemical wash and ceramic pro job they did on our 2013 Yukon Denali. She looks brand new. Stand by their work when we thought we had a problem, they worked with us to immediately address our concerns.
Justin and Carmen were great! I've never been somewhere so professional and the quality work they did spoke volumes on how much they care about their profession and the happiness of the customer. I will definitely use their services again. My car looked like it was fresh of the lot. Thanks so much!
Awesome work! Really have an excellent eye for detail and honestly give quality work, very friendly and professional! First time experiencing them detail on my own car and it won't be the last! They also have membership plans that are budget friendly! They truly do "treat it as their own" !!
Impeccable work! Very personable husband and wife team. Very reasonable cost for quality work. I was amazed at the finished job and highly recommend their services to others.